Utahns from all over the state collaborated and developed innovative ideas to improve economic mobility in the state as part of the 2019-2020 American Dream Ideas Challenge. The U received dozens of proposals from a diverse group that included individuals, entrepreneurs, nonprofit organizations, government entities, businesses and universities. Ideas focused as workforce development, health care, housing and transportation.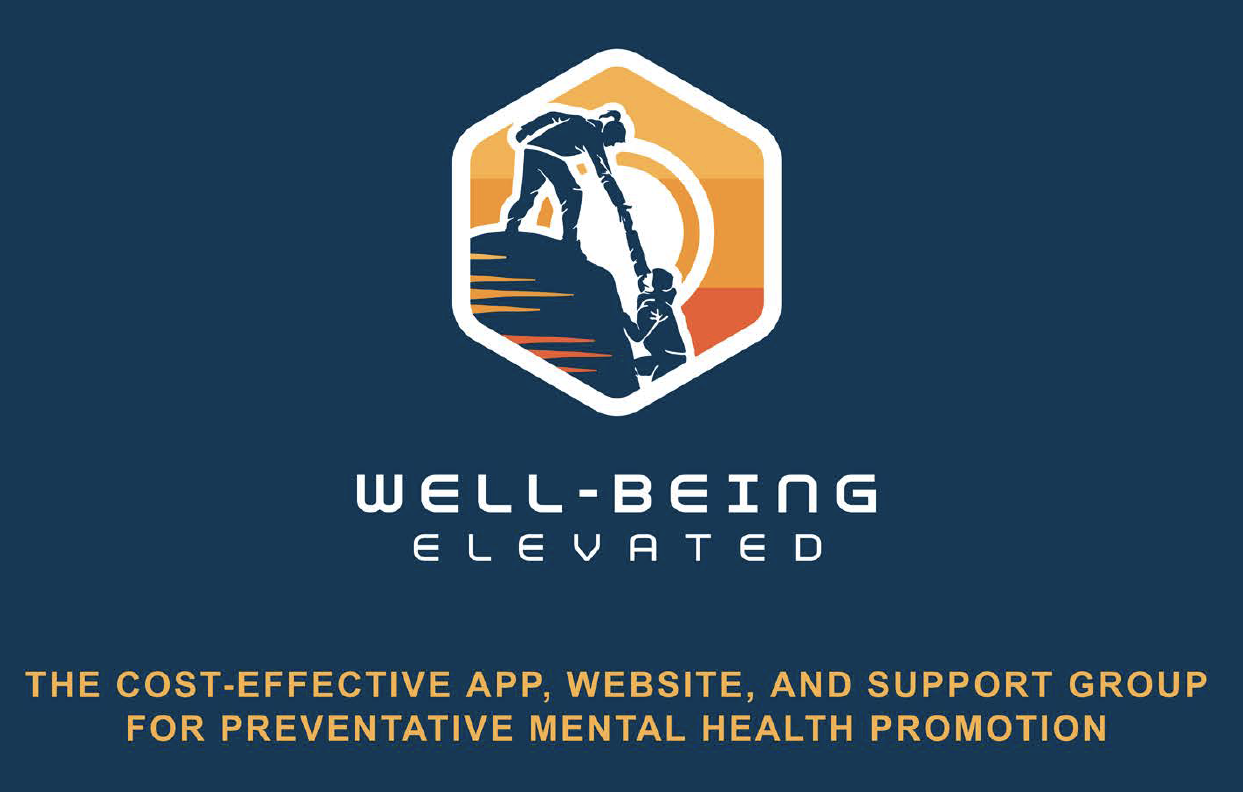 Well-being Elevated
Well-being Elevated was selected by Schmidt Futures' national committee as the top team from Utah, advancing to the final pitch competition. Well-being Elevated is a scalable mental health promotion program that offers proven mental health interventions that reduce stress, anxiety and depression and facilitates well-being and human flourishing.
The team pitched alongside four other teams from public universities anchoring the Alliance for the American Dream. In addition to the University of Utah, those institutions are the University of Wisconsin-Madison, The Ohio State University and Arizona State University.
The Well-being Elevated team has been provisionally awarded $500,000 from Schmidt Futures to further develop its mental health solution.
The American Dream Ideas Challenge community advisory board selected three local finalists in the third round of the challenge, with each team receiving $30,000 to refine its idea in preparation for pitching to the Schmidt Futures' advisory board in March. Five proposals were selected to compete in the second round of the American Dream Ideas Challenge, with each team receiving $20,000 to further refine its idea.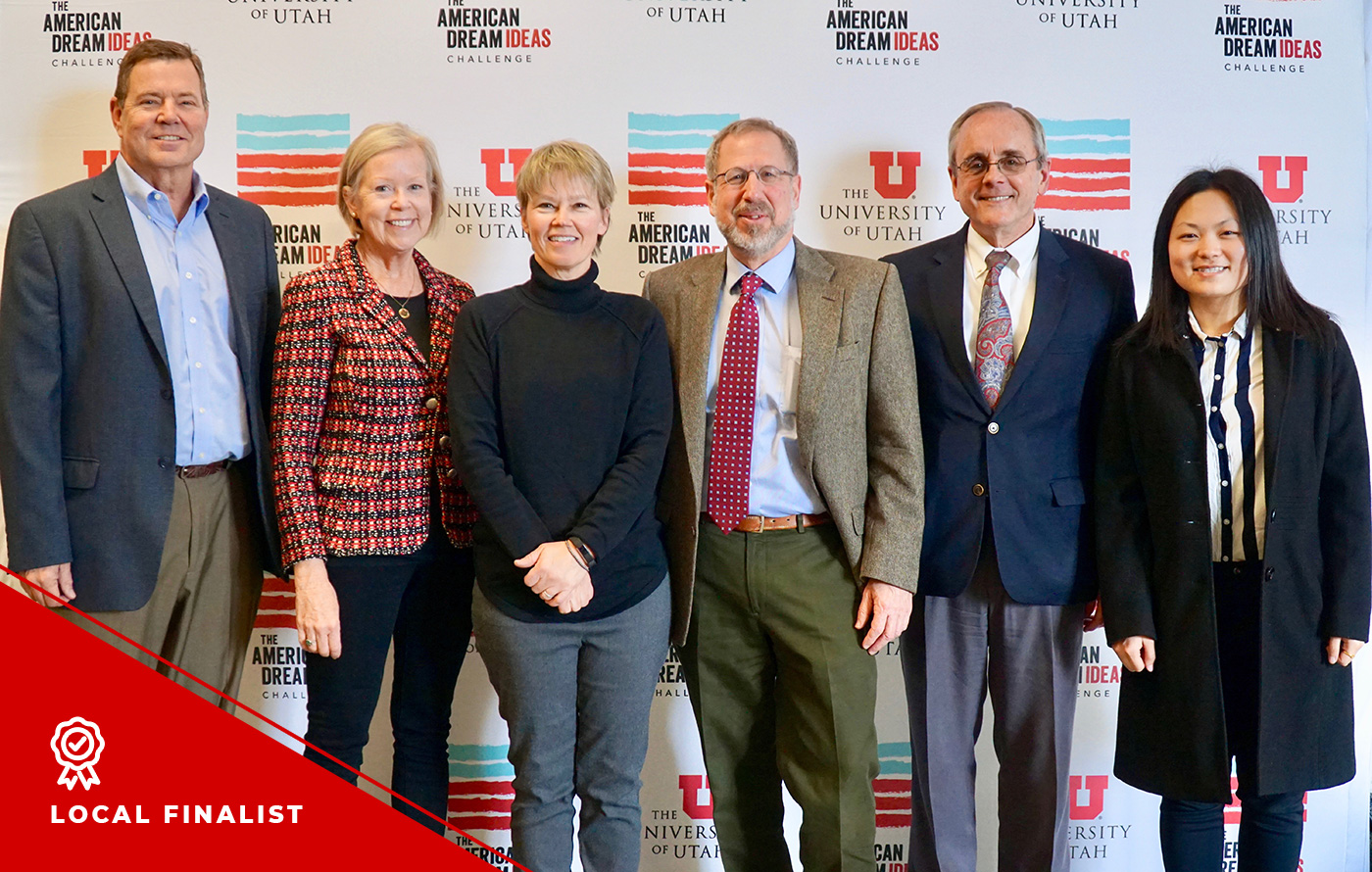 Connect to Collect: Building Networks to Enhance Family Financial Wellbeing from Increased Use of Tax Credits.
Connect to Collect proposes to increase the participation rate in the Earned Income Tax Credit and Child Tax Credit programs through innovatively extending provision of free tax preparation via partnerships with the health care system, grass roots community organizations, andnew information technology. Project leads: Lori Kowaleski-Jones and Norman Waitzman. Team: Departments of Family and Consumer Studies and Economics in the College of Social and Behavioral Sciences, Department of Family and Preventive Medicine, School of Medicine, Utah Area Health Education Centers Program and the Financial Wellness Center, all from the University of Utah; Volunteer Income Tax Assistance (VITA) program and Community Action Partnership of Utah.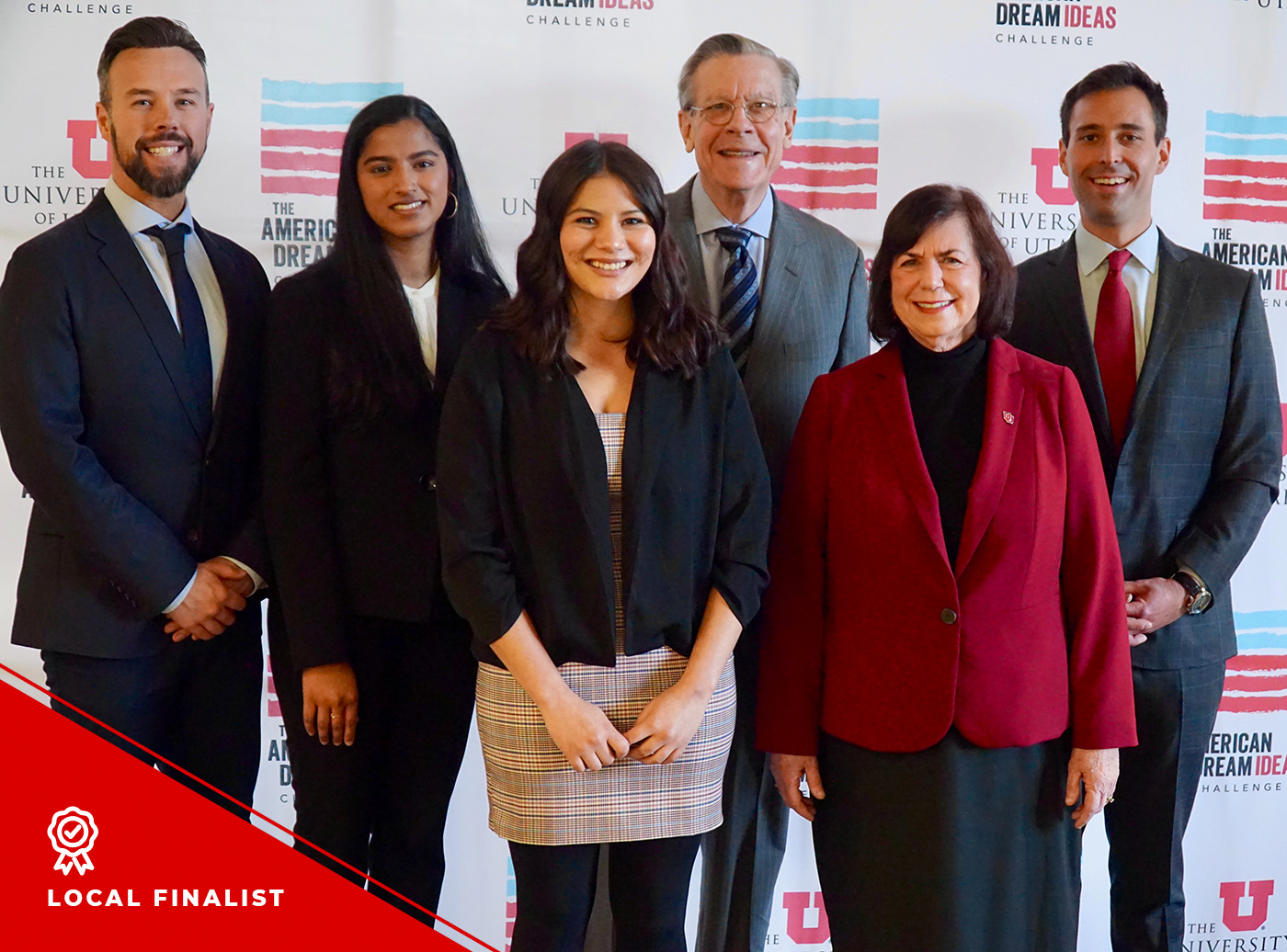 Enhance: Improving Mental Health in Utah.
Enhance is a social impact venture comprised of an app and website that provides preventative and scalable mental health promotion services for college students and Utahns. Additionally, the initiative creates targeted support groups to reinforce the efficacy of the interventions. Both address a profoundly unmet demand for mental health services. Project leads: Ed Diener, Carol Diener and Alex Becraft. Team: University of Utah students.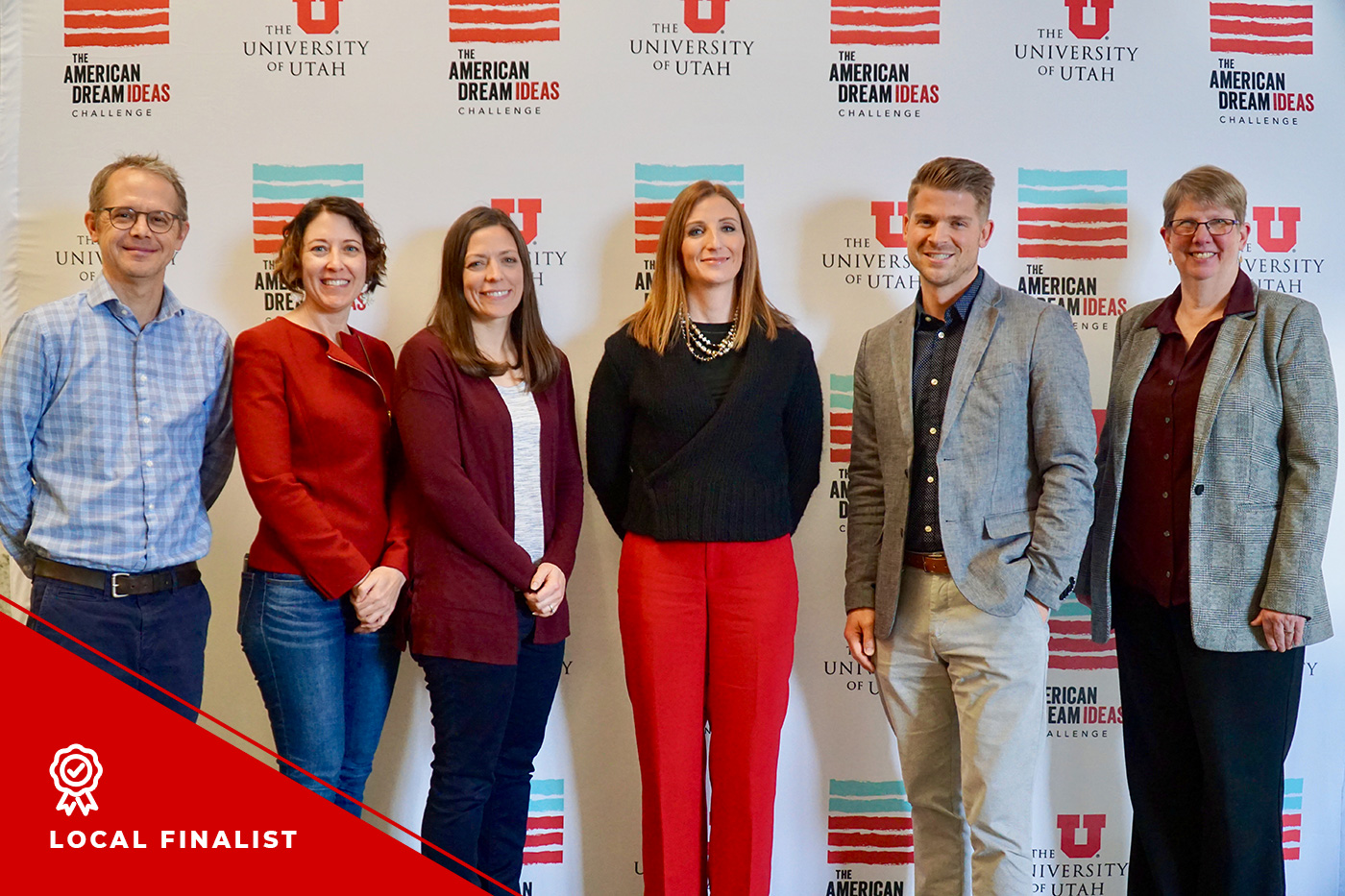 SAGE: The Intelligent Guidance Platform for Student Success.
To address the growing problem of degree completion and subsequent low earnings for those without a degree, the team is building an intelligent higher education platform known as SAGE to provide both a timely resource and delivery of proactive nudges that influence struggling students' behavior and outcomes at key moments. Project lead: Mike Martineau. Team: University of Utah Academic Advising Center, Undergraduate Studies, Office of Student Success and Empowerment, College of Architecture and Planning, Academic Affairs, Student Systems at University Information Technologies, Office of Institutional Analysis.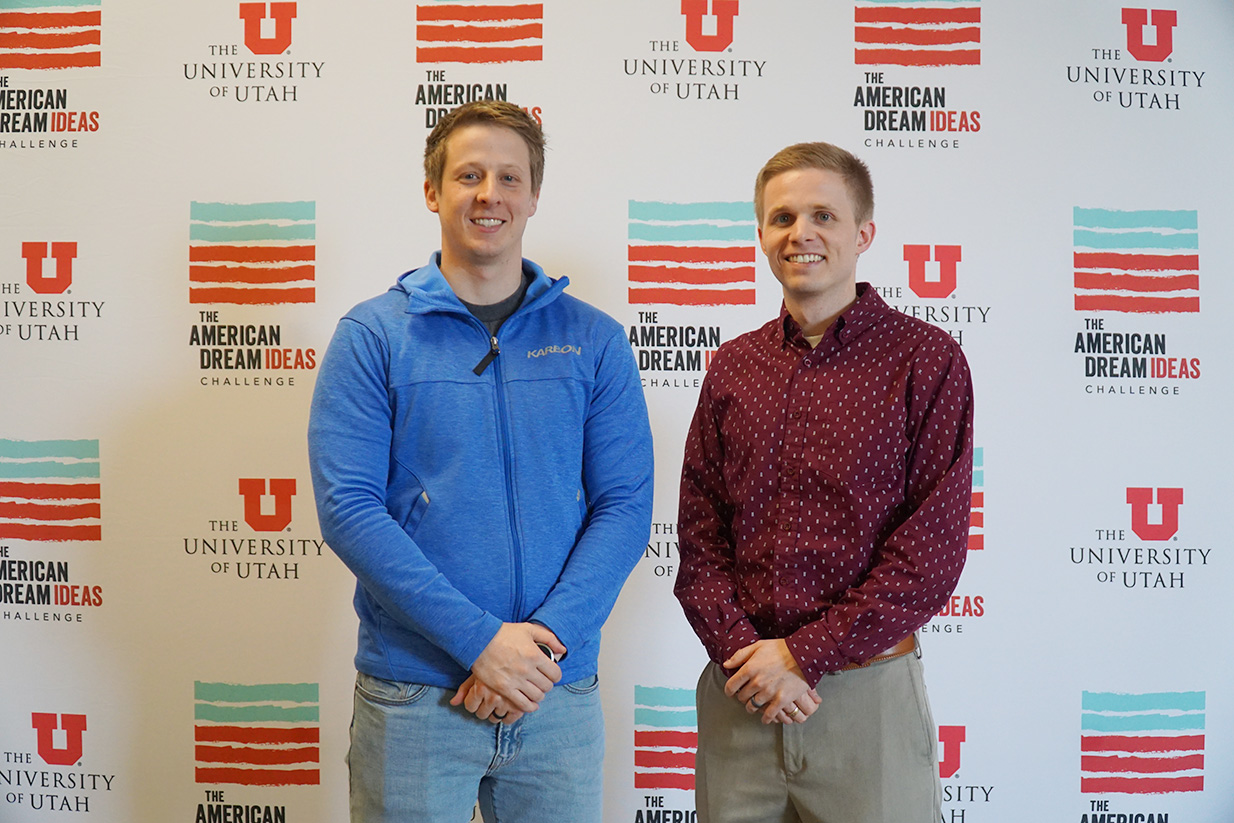 Better Health Outcomes at Lower Cost for Utahns through a Value-based Insurance Option.
This initiative proposes application of a value-based health insurance design to increase the income of middle-class Utahns through decreased health care expenses and improved clinical outcomes. Eliminating high deductibles and/or co-payments for high value medications will be offset by increased cost sharing for low value medications. This will result in improved adherence, decreasedoutpatient and hospitalizations, leading to a net decrease in overall costs. Project lead: Diana Brixner. Team: University of Utah Pharmacotherapy Outcomes Research Center, University of Utah Health Plans and Select Health.
Dream Up: An Employer Driven Workforce Development Program-University of Utah Health Workforce Planning Alliance.
Dream Up is a highly scalable program, connecting Utah jobseekers and employers through a machine-learning driven app that guides individuals toward 'right fit' career paths; a market-driven skills training; and an employer-driven placement model matching newly trained individuals with employers for hands-on training. Project lead: Sri Koduri. Team: University of Utah Health, University of Utah Online and Professional Education, University Neighborhood Partners, State Board of Education, Salt Lake Chamber of Commerce, Silicon Slopes East and others in the Utah community for partnership development.